Contact us for an estimate today @ 800-808-8863
Or

Contact us through email?

Click here

for the request a quote form.

DRAIN CLEANING, PLUMBING & SEWER SERVICES

Professional Plumbing and Sewer Contractor – La Grange, IL

Suburban Plumbing Experts is a premier plumbing and sewer contractor that proudly services customers throughout the greater Downers Grove and La Grange, IL areas. From same day service to emergency sewer situations, we are available 24/7 for your convenience. We are licensed, bonded, insured, and ready to take your call!
With over 30 years of experience, we have the expertise and knowledge that is required to take on projects of any size or intensity. From installation to repair, we can handle all of your plumbing and sewer needs. Some of our superior plumbing services include, but are not limited to:
Our premium services do not stop with plumbing only. We are also fully licensed and insured as your sewer contractor. We offer a wide array of sewer services to our valued suburban customers. Some of these premium sewer services include, but are not limited to:
Affordable Plumbing and Sewer Service

For affordability, quality work, and experienced local plumbers, turn to our plumbing company first. Suburban Plumbing Experts is a residential and commercial plumbing company specializing in service repair and installation throughout the greater Darien, Downers Grove, Willowbrook, Lisle IL area for Plumbing and Sewer Services.
We work hard to provide the most affordable pricing. We are always striving to stay below the competition's price and provide superior service that exceeds your expectations. Plumbing does not come without its problems. Our aim is to carry out a full repair using our efficient & proactive 24/7 emergency call out service to rectify any problematic situation.
Our services include: Plumbing, Drainage, Jetting and Sewers. All of our Master Plumbers are competent and can handle all your problems. Need a reliable plumber? Call us at (800)808-8863 for any residential or commercial plumbing needs you may have.
Emergency Plumbing Repair – Darien & Surrounding Suburbs

If your Downers Grove or Suburban area home or business is having plumbing problems, give Suburban Plumbing Experts a call at (773) 599-9181 right away. Leaky pipes can cause costly water damage to your home and can lead to mold and mildew. Clogged pipes can lead to overflowing sinks and toilets. Yuck! Call Darien Plumbing Experts an immediate resolution to your urgent plumbing problems.
Request Emergency Service Online!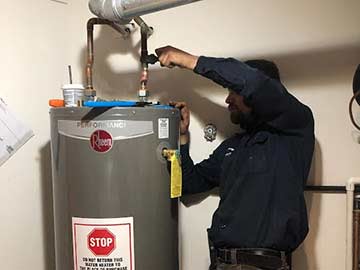 New Construction / Remodel

Our Master Plumbers are here to handle your new construction or remodeling project from start to finish. Whether its your home or business, the Suburban Plumbing Experts are your kitchen and bath solution.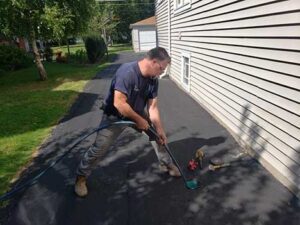 Rodding and Hydro Jetting

Are your drains clogged? Our affordable plumbing solutions include rooting and jetting services. When it comes to unclogging your drains our master plumbers are #1 in the Darien, IL area and surrounding suburbs.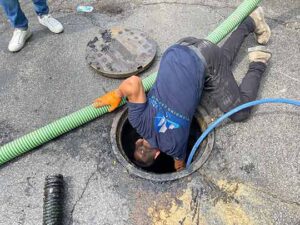 Sewer, Septic and Sump Pump

These complex systems must be maintained to ensure a cost controlled wastewater environment. #1 in new install & repair including our 24/7 Emergency Response Team, Call the Suburban Expert Plumbers.

All of our services are provided to both residential and commercial customers. Customer satisfaction is always our number one priority. We go above and beyond for our valued customers to provide high quality services that are offered at the lowest prices around! The professionals at the Suburban Plumbing Experts are highly recognized throughout the Darien, Willowbrook, Downers Grove, IL area for being one of the most respected and trusted plumbing and sewer companies around. When it comes to excellence, we strive to be the best at what we do. We go the extra mile to ensure your complete satisfaction.
We understand that we are never needed at a convenient time. When something breaks or stops working properly, it is an instant hassle and often brings on a lot of stress. From our friendly phone staff to our licensed technicians, we take the hassle and stress out of service appointments. We offer emergency services and same day appointments that are both flexible and convenient. When you are in need of a professional plumbing and sewer company, we are ready to be of service. Make an appointment today for your free and honest estimate!