Arlington Heights Drain Cleaning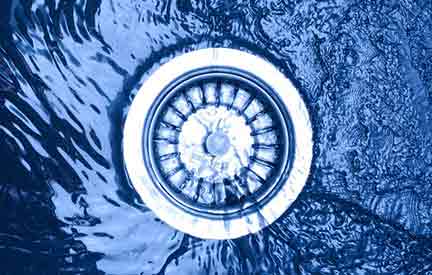 Arlington Heights drain cleaning is always just a quick phone call away. If your home's drains are running slowly or are completely blocked, it sounds like a call to the team at Suburban Plumbing Experts could be in order. Our personnel are trained to quickly diagnose any type of drain blockage and get things moving smoothly once again. Our Arlington Heights drain cleaning company has a great reputation for providing fast, timely work for property owners throughout this region, and our professional services are available 24 hours a day, seven days a week for the convenience of our clients.
Professional Rooter Service In Arlington Heights
Our team of Arlington Heights drain cleaners can be trusted to show up on time and to bring along an array of tools that are meant to make short work of even tough drain blockages. Whether the problem is caused by long-term grease build-up, encroaching tree roots or simply an obstruction in the line, we'll use every method at our disposal to break up the blockage without causing damage to the existing plumbing. We also offer periodic drain cleaning and maintenance services with the goal of heading off a blocked drain before it ever has the chance to occur.
Commercial Drain Cleaning In Arlington Heights
Our professional Arlington Heights drain cleaning company doesn't just serve residential clients; we do great work for commercial customers throughout this region too. Our cutting-edge Arlington Heights drain cleaning methods are suitable for dealing with problematic blocked drains that lead from restaurants, hotels and other service businesses as well as from office buildings, industrial properties and manufacturing entities.
Trusted Arlington Heights Drain Cleaners
When you need drain cleaning in Arlington Heights, you shouldn't go it alone. Instead, let the experienced professionals at Suburban Plumbing Experts handle the hard, messy work of reopening a clogged drain. We know that our clients don't want to pay an arm and a leg for our services, and we strive to keep our rates affordable for every budget. Whether the work calls for hydro-jetting a blocked main line or simply clearing out accumulated material that's threatening to turn into a major drain blockage down the road, our established rooter service in Arlington Heights is standing by to tackle the issue as soon as we're called upon.