Bolingbrook Drain Cleaning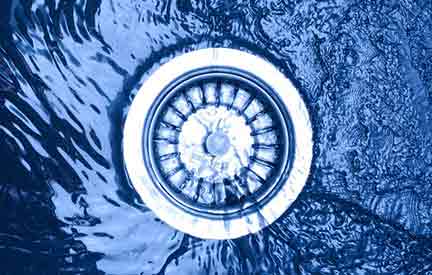 Expert Bolingbrook drain cleaning assistance is one of our many specialties. A drain that's in need of diligent cleaning work can be a source of great annoyance to people. If you could use some help from a respected Bolingbrook drain cleaning company, however, our popular local plumbing business is available to offer it to you. If you're in need of quality drain cleaning in Bolingbrook, contact us at Suburban Plumbing Experts as soon as possible. Our Bolingbrook drain cleaners are licensed and experienced plumbers who are committed to customer service and customer satisfaction. When you need efficient rooter service in Bolingbrook, no other company can even approach us. Get in contact with us any time you realize that your drain is far from clean.
Thorough Drain Cleaning In Bolingbrook
Drains are extremely crucial components on your property. They're responsible for connecting your water line system and plumbing, after all. That's exactly why dirty drains can be such a massive hassle. If you need Bolingbrook drain cleaning help, you'll probably make that discovery quickly. Dirty drains generally smell awful. They generally lead to drainage that's unusually slow. They often cause simultaneous fixture clogs as well. Bubbling noises, finally, can also suggest dirty drains. If your drain makes odd bubbling noises any time H20 passes through it, that could mean that it needs to be cleaned, stat. If you're interested in reputable rooter service in Bolingbrook, contact Suburban Plumbing Experts as soon as possible. We have a team of experienced, knowledgeable and hard-working Bolingbrook drain cleaners waiting to help you out. They love to troubleshoot drains and plumbing matters in general.
An Inexpensive Bolingbrook Drain Cleaning Company
Some plumbing companies charge a lot for their rooter services. Our company doesn't ever do that, however. People who want convenient, effective and inexpensive rooter service in Bolingbrook can feel an extraordinary sense of relief. That's because our company's rooter service rates are the dictionary definition of budget-friendly and reasonable. If you want a clean drain but want to avoid paying the big bucks, we can help you accomplish your goal easily.
Call Our Bolingbrook Drain Cleaning Business As Soon As Possible
Dirty drains can be a significant nuisance. Their awful smells are a pain. Their slow drainage is a pain as well. If you need professional drain cleaning service in Bolingbrook, phone our leading plumbing business today to learn more. Our seasoned plumbers are diligent and industrious professionals who like to make customers happy.