Darien Hydro-Jetting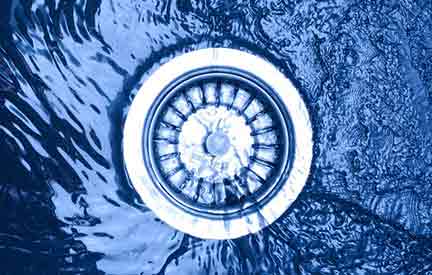 What is Darien hydro-jetting? Darien hydro jetting is a method of cleaning that involves using high pressure streams of water to remove debris that has built up in drains and pipes. It is often used on tough clogs that cannot be removed with the plunger. Because it can be dangerous to work with high water pressure, Darien hydro jetting has to be performed by a professional.

Each and every one of our Darien hydro-jetting professionals is always standing by to help you with your drainage problems. Call us today.
Advantages Of High Pressure Water Jetting
Hydro jetting in Darien is safe for the environment. It is a great alternative to other drain cleaning methods because it does not involve the use of any chemicals. The only thing that will be used to clear the drains is water. Hydro-jetting in Darien is also very effective. It can remove soap, grease and bacteria from the drains that have a tendency to build up in the drains over time. Scum and bacteria can also cause odors, which can also be eliminated with high pressure water jetting. Darien hydro jetting can also help you save money. Clogs are the cause of many plumbing issues. Because hydro-jetting helps remove clogs, it can prevent other plumbing issues from occurring. Darien hydro-jetting is also a very sanitary method of clearing the drains. When other drain cleaning methods are used, there is a chance that debris and sewage will come in contact with the surrounding environment. However, hydro-jetting reduces the risk of one coming in contact with the contaminants. Furthermore, hydro-jetting is versatile. Not only is it great for residential jobs, but it is also great for commercial jobs. It can be used on both big and small clogs.
Signs It Is Time For Hydro Jetting In Darien
There are several signs that indicate you need to get hydro-jetting in Darien. Slow drainage is a sign of a clog. Your drain can be caused by many things, including grease, soap scum and hair. Hydro-jetting can clear out whatever is causing the clog. Bad odors are another sign that indicate you need to get hydro-jetting. This is a sign that you have bacteria building up in your pipes.
Get In Touch With Our Darien Hydro Jetting Professionals Today
If you are in need of hydro jetting in Darien, then you will need to contact Suburban Plumbing Experts. We look forward to helping you keep your drains free of clogs.

Don't hesitate to give us a call when you find yourself in need of Darien hydro-jetting services.