Hydro Jetting Services

Hydro Jetting is Sewer Cleaning

Suburban Plumbing Experts offers hydro jetting and Grease Line Cleaning as a service to clean and maintain proper plumbing for residential and commercial properties. Since 1994, our licensed plumbers have helped the local Chicago land area to release clogs in drains and sewers by using advanced drain cleaning technologies. Hydro Jetting drains will put your sewer back in working order but other smallier drains within your home.
Hydro Jetting is a drain cleaning technique that properly releases any clogs in your drain or sewer line. Hydro jetting is a process in which highly pressurized water is used to clean and maintain pipes and drains. It works by pushing debris out of pipes and pulverizing solid objects like tree roots. When it comes to grease and other slimy products, hydro-jetting is an effective form of plumbing maintenance and performs better than a cable-line option.
What is hydro-jetting?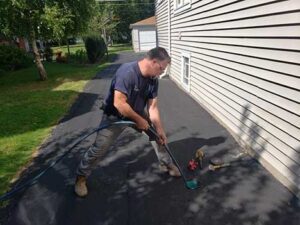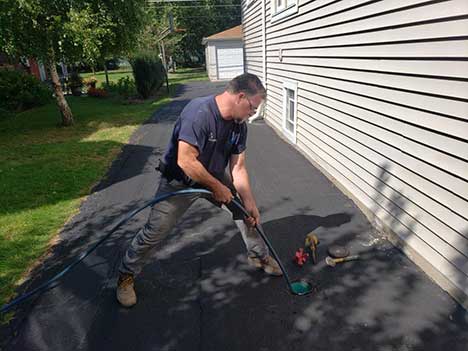 Hydro-jetting is a process that cleans your sewer line and, if successful, will keep your sewer line from being replaced or repaired. In most cases we can blow high pressure water that leaves your sewer lines back in working order thanks to hydro-jetting technology. The use of high pressure water will cut through your sewer line and clean out the obstruction of any debris in your sewer line. The kind of water pressure that can clean your clogged drains usually has a pressure that is between 1500 to 4000 pounds per minute. This kind of water pressure will usually clear out the kind of grease, sand, and sediment that has built up in your drains. This is the kind of buildup that causes your sinks and dishwasher to back up. No one likes filthy water to back up in the place where they wash their hands or their dishes. This is why it is important to get a hydro jetting job done.
The hydro jetting tool works in two ways: First, the jetting tool has a high water pressure stream that cleans your pipes while it moves forward. Second, the jetting tool moves down the pipes and is propelled forward by reverse water jets. These 6 to 8 reverse water jets work with the forward water jet to break up all of the obstructions and blockage in your drain pipes. The reverse water jets are really what work to break up the blockage in your drain when the forward nozzle is pulled back against the rear water jets to create a force that will clean any drain without having to perform major construction on your pipes.