Joliet Drain Cleaning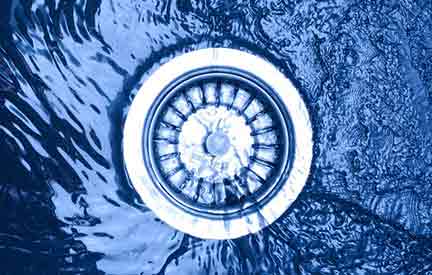 Our Joliet drain cleaning professionals are always just a short phone call away. When a building's plumbing fixtures are emptying slowly, it is time to call our Joliet drain cleaning company. Suburban Plumbing Experts has the modern equipment necessary to inspect and sanitize the drainage systems located at residential and commercial properties. A Joliet drain cleaning process is typically required for restaurants or public buildings that have a lot of sewage passing through a building's pipes on a daily basis, and it is also needed occasionally for private residences. We frequently receive urgent telephone calls about drain cleaning in Joliet during the winter when temperatures begin to drop.
Our Joliet Drain Cleaners Are Clog Removal Specialists

Our company's professional Joliet drain cleaners understand how to inspect a building's sewage system to determine where the clogs are located. Instead of needing to dig through a building's lawns to find the sewer lines in order to remove a clog from the pipes, we are able to drop a camera into a hole to find the debris. After seeing where the clog is inside the pipe, our Joliet drain cleaners are able to use a manhole to insert equipment to push away the hardened debris. Our rooter service in Joliet is designed to scrub the interior surfaces of pipes before chopping the clog.
Drain Cleaning In Joliet Can Remove Tree Roots

Our drain cleaning in Joliet services are useful for dislodging debris such as grease and food particles that combine to create a lump that prevents water from flowing through sewer lines. Rooter service in Joliet is essential to scrape layers of grease from sewer lines to widen the drainage system. The sharp blades of our Joliet drain cleaning company's equipment can also cut through any tree roots that have invaded the lines to help prevent a new blockage of debris.
Fast And Noninvasive Rooter Service In Joliet

With the right methods, Buffalo Grove and Joliet drain cleaning is fast and noninvasive because we know exactly where to use the equipment to remove a clog. Instead of needing to dig a long trench on a property, this process is completed by using existing holes or creating one small hole. After dislodging a clog, we blast water through the drains and sewer lines to remove all of the debris. Before we leave a property, we inspect the drains and sewer pipes again to determine if the materials have any cracks or holes that indicate an additional repair is required.