Oak Park Hydro-Jetting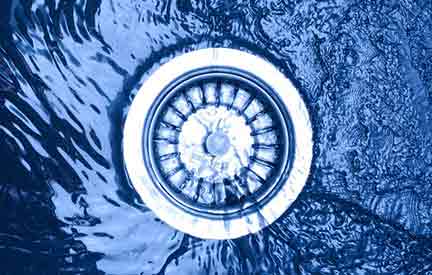 When it comes to clearing out pesky clogs and stripping away year's worth of scale or grime, our Oak Park hydro-jetting service is perfect for the job. Suburban Plumbing Experts is fully certified to aid residential and commercial clients with drain cleaning, clog removal and other essential plumbing maintenance solutions. We always put the satisfaction of our clients at the top of our priority list, so you can rest assured that we will do our utmost to give you exceptional service.

If you have been on the lookout for professional quality Oak Park hydro-jetting services, then you've come to the right place.
Advanced High Pressure Water Jetting Technology
While many of those looking for hydro jetting in Oak Park know that it's a great way to clean out drains and pipes, they don't know exactly what the process entails. Fortunately, it's actually a relatively simple procedure that is not as invasive as conventional cleaning and repair methods. By focusing a stream of hot water into a powerful spray, our technicians can blast away dirt, debris and mineral scale in a matter of minutes.
Why Hire Professionals For Oak Park Hydro Jetting?
When it comes to taking care of one of the most expensive and delicate systems in your building, it's always a good idea to go with trained and certified professionals. If you are looking for reliable and affordable hydro-jetting in Oak Park, then contact Suburban Plumbing Experts for an estimate to learn how affordable our services are. Our trained technicians can troubleshoot your system and locate problem areas before using high pressure water jetting to remove unwanted material that is obstructing the flow of water.
Urgent And Routine Hydro-Jetting In Oak Park
Many people that need urgent Oak Park hydro jetting could deal with the problem sooner by scheduling routine maintenance of their pipes. By cleaning off build-up every year or two, you can avoid serious problems that can stop up your entire plumbing network or even cause a burst sewer line. Regular hydro jetting in Oak Park doesn't have to break the bank. In fact, it can help save you money down the road by preventing clogs that can stress your pipes. Whether you want to schedule a routine service for your home or need help clearing out a tenacious clog right away, you can depend on us to give you quality results. We have the experience and equipment needed to provide fast and effective service, so you can relax knowing your system is in good hands.

For Oak Park hydro-jetting services that are fast, reliable and affordable, just pick up the phone and give us here at Suburban Plumbing Experts a call right away.