Plumbing Services – Residential & Commercial



Plumbing Serices In My Area

Suburban Plumbing Experts technicians has been offering a second to none service to many suburbs in the surrounding areas for more than 15 years. And because of this great service they can guarantee all our work and offer a rapid response call out service 24 hours a day, should the need arise. People always tell us "your a plumber in my area", we have heard so many things from happy customers like your a plumber close to me, plumber near me, you are my new plumber contractor or a plumber in my neighborhood. But mainly they are so thankful we were able to help.
Your plumbing is an invaluable resource that you use on a daily basis. It is important to make certain that your system is working properly. If your residential plumbing systems are malfunctioning, you need to contact us to repair your system.
Whatever the job we promise our customers high quality workmanship conducted by qualified technicians. All of the repair work performed by our specialized technicians carries a 3 MONTH guarantee and new installations come with a 12 MONTH guarantee.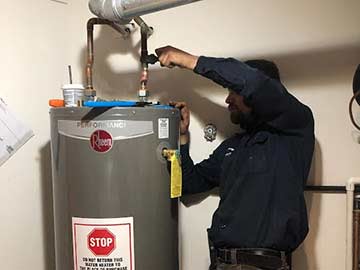 Suburban Plumbing Experts offers solutions for both residential and commercial properties in Darien, IL and its surrounding suburbs. Suburban Plumbing Experts will assess and honestly recommend the best plan for your home or business's needs. Our licensed plumbers will always work closely with you to make sure you understand the nature and scope of your project and its progress. Possible repair issues can be difficult and frustrating to solve, which is why you need one of our licensed plumbers to diagnose and repair your plumbing needs. Do you have a sink that drains slowly? Do you have wet and mushy spots in your lawn from a leak you can't see? Do you hear a strange noises after you flush a toilet? Do you have a leak under your kitchen sink every time you run the water? Do you want to upgrade to copper pipes in your home? Is your basement flooded?
Suburban Plumbing Experts – Master Plumbers

Here at Suburban Plumbing Experts, we offer a full range of professional plumbing services to customers throughout our local area. No job is too big or too small so make sure you call us first, our main plumbing services include: inspections, pipe repair, pipe replacement, pipe-relining, dreain cleaning, hydro jetting, slab leak repair, leak detection, water filtration systems, septic pumps, water heater repairs and installation, tank less water heaters, burst pipes, frozen pipes, overflows, toilet repairs, installations, water tanks, ballcocks, tap repairs, emergency plumbing and more.