Schaumburg Drain Cleaning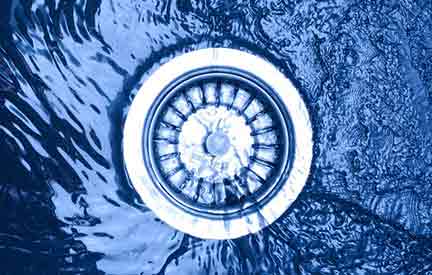 The Schaumburg drain cleaning plumbers that work for us here at Suburban Plumbing Experts are guaranteed to be able handle any and all of your drain cleaning needs. So don't hesitate. Pick up the phone and give our team of Schaumburg drain cleaning professionals a call at the first sign of any kind of drainage problem.
The Go-To Schaumburg Drain Cleaning Company
No home or business owner wants to think about drain cleaning in Schaumburg because they hope that it will never be a problem for them. However, we know that the best drains are the ones that are properly maintained on a regular basis. Whether you have a current problem or simply need a company to inspect them, our Schaumburg drain cleaning company will impress you with our professional standards and friendly, helpful employees.
Signs That Schaumburg Drain Cleaning Is Needed
There are several signs you can watch for to determine if your drains are clogged. The most obvious sign is a drain that does not allow any water to flow or that begins to drain water slowly. Other signs to watch for include an overflowing toilet or strange odors coming from any drains, especially in a basement floor. In the case of bigger drain clogs, you may notice that water comes back up into a floor drain when the washing machine empties or water bubbles up into the bathtub when the toilet is flushed. Our Schaumburg drain cleaners can help diagnose any of these problems as well as any other concerns you may have about your plumbing..
Regular Drain Cleaning in Schaumburg
The best way to avoid any type of drainage problem in your home or business is to have regular drain maintenance. By using our Schaumburg drain cleaning company, you will enjoy clean drains that flow quickly. This is especially important in bathrooms where backed up bathtubs can be a huge irritant. Another benefit is that you will never notice odors coming from backed up drains, especially in kitchens where foods can become lodged in pipes. Finally, drain cleaning can lead to less expense later because you will probably not need emergency rooter service in Schaumburg.
Schaumburg Drain Cleaners You Can Rely On
Whether you need emergency rooter service in Schaumburg or an annual drain cleaning, we are here to help. We try to work as closely as possible in a schedule that works for our customers, and we pride ourselves on our quick service. Instead of living with dirty, clogged drains, turn to us here at Suburban Plumbing Experts for all your Schaumburg drain cleaning needs.