Streamwood Drain Cleaning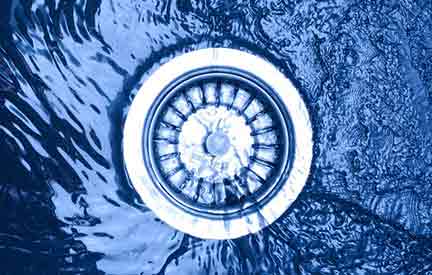 Contact our Streamwood drain cleaning experts for Assistance When a building has sewage line problems, our Streamwood drain cleaning company is able to provide emergency service. Suburban Plumbing Experts offers rooter service in Streamwood that is designed to dislodge difficult clogs that are composed of frozen bathroom tissue, hair and tree roots. With a large rooter brush, we can cut through the debris that is blocking the sewer lines in only a few minutes, making it easy to reopen a business or to return to a home. No matter your drainage issue, we have you covered.

For fast, efficient and affordable Streamwood drain cleaning services, pick up the phone and contact us here at Suburban Plumbing Experts right away.
Efficient Rooter Service In Streamwood
Rooter cleaning is one of the best ways to clean sewer lines because it does not use harsh chemicals that can corrode sewage pipes. Not only does rooter cleaning dislodge clogs, but also, it cleans the interior of the pipes to remove a collection of debris. By calling our Streamwood drain cleaners today, we can arrive within a few hours to repair a building's sewer system.
We Provide Drain Cleaning In Streamwood
Rooter service in Streamwood from Suburban Plumbing Experts is a good choice for residential or commercial properties. Businesses such as restaurants prepare a lot of greasy foods, and this leads to having a blocked drainage system. It is vital to have the sewer lines repaired at a commercial property as quickly as possible to avoid closing a business. When commercial customers call us for drain cleaning in Streamwood services, we can send a plumbing team to the location in only a few minutes because we already have the rooter cleaning equipment on our trucks.
Call Us For Our Professional Rooter Service in Streamwood
Our Streamwood drain cleaning company sends professional plumbers to a customer's home to perform rooter-cleaning services to remove debris from a building's sewage system. Preventative maintenance is the best way to avoid having blocked drains or sewer lines that make it impossible to use a home's plumbing fixtures. We have the scrubbing devices to perform Streamwood drain cleaning that will remove the layers of grease and food particles that prevent the proper flow of sewage from a building. If a building already has a dense clog in its sewer pipes, then our Streamwood drain cleaners can create a hole in it to dislodge it from the system. Maintenance or removal of clogs from a sewer line is a fast and easy process with the right equipment.

When it comes to affordable and reliable Streamwood drain cleaning, you can't go wrong when hiring our team of drainage professionals.