Streamwood Hydro-Jetting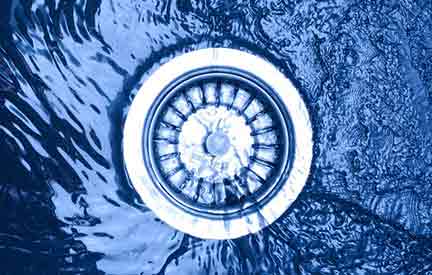 Streamwood Hydro-Jetting When it comes to maintaining clear and properly functioning drain lines, home and business owners rely upon Streamwood hydro-jetting. At Suburban Plumbing Experts, we offer hydro jetting in Streamwood to home and business owners. These services can be performed by our technicians as a way to solve a blocked sewer line or as a preventive measure to help our customers to avoid a sewer backup in the future. To learn more about our high pressure water jetting services, feel free to click HERE.

The team of Streamwood hydro-jetting professionals that works for us is guaranteed to be able to handle your drainage issue the first time, every time.
How High Pressure Water Jetting Works
High pressure water jetting is primarily used on residential and commercial drain lines. Our technicians at Suburban Plumbing Experts arrive at your property with a utility van that is outfitted with a powerful motor and long hoses. We connect the hose to your water supply line and another end to your drain line. The motor pressurizes the water with air. The pressurized water is powerful enough to push out stubborn clogs and debris from your drain line. The Streamwood hydro jetting service only uses water in order to power through obstructions such as tangled masses of tree roots, grease clogs and items that do not belong in a drain, such as baby wipes and diapers.
When To Schedule Streamwood Hydro Jetting
For business owners, we recommend hydro-jetting in Streamwood at least once per year. This is especially true for businesses such as restaurants and catering facilities that generate a lot of greasy or oily kitchen waste. These waste products can quickly obstruct a sewer line. A sewer backup could cause the local health department to come and shut your business down, causing you to lose money for every minute that your doors are shuttered. For homeowners, a sewer line clean-out every one to two years is ideal. If you have had problems with tree roots in the past, you may wish to have our technicians come out once per year. With preventive maintenance from our experienced technicians at Suburban Plumbing Experts, you will not have to worry about a blocked drain line in your business or at your home.
The Benefits Of Professional Hydro-Jetting In Streamwood
At Suburban Plumbing Experts, we can get your sewer lines cleared in just a couple of hours. We offer emergency hydro jetting in Streamwood so that your home's or business' plumbing system can be restored to full functionality. Our professional technicians arrive on time, answer all of your questions and clean up the work area upon project completion. To learn more about high pressure water jetting, click HERE.

For Streamwood hydro-jetting that is fast, reliable and affordable we're the company to call.